Disclaimer: This student project is not affiliated with the DoorDash brand.
---
A Valentine's Day to Remember with DoorDash!

Valentine's Day: A sweet, however stressful time of the year. The pressure of making dinner reservations, making sure spaces don't run out, or being stuck in traffic to get to your destination. What if that could all be avoided by ordering in for your sweetheart with DoorDash?
They always say "Home is where the heart is," and that's exactly where our loyal DoorDash customers will be on Valentine's Day! Valentine's Day can be made special right in the home with you and your loved one. We're not only offering free delivery from any restaurant, but also including a bundle deal where our drivers will stop at the store to pick up flowers and candy upon request. In partnership with Hallmark, Valentine's cards will be included in your delivery. Many prime restaurants are offering the "Love Day Meal for 2" to be delivered right to your doorstep, such as Catch LA, Mother Wolf, and Ysabel.
Through unprecedented times like the pandemic, we've learned that life is precious and to not waste being with our loved ones; joy and love can be found right in the home. DoorDash has been proud to help families year round making sure they have access to amazing, quality food, beverages, and everyday grocery items. We want to make this holiday of love even more special for our amazing customers.
Our CEO, Tony Xu, has always been keen on listening to customer feedback, and we've implemented this Valentine's special to show our appreciation for our customers, and are excited to create more holiday-based DoorDash deals. Come celebrate with us during this special time of love.
---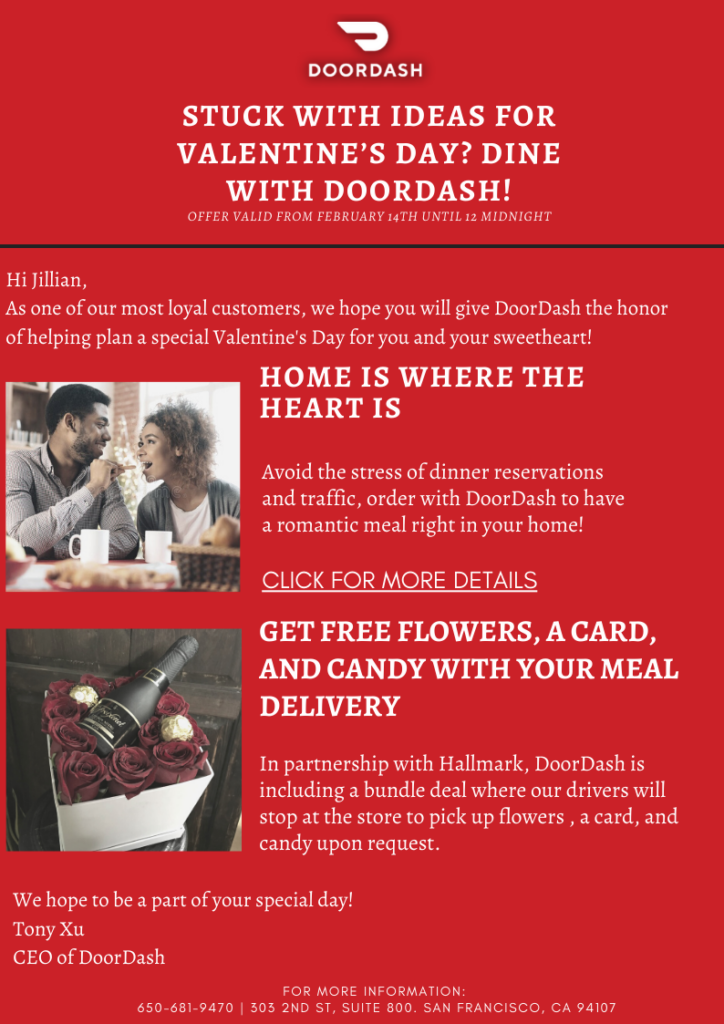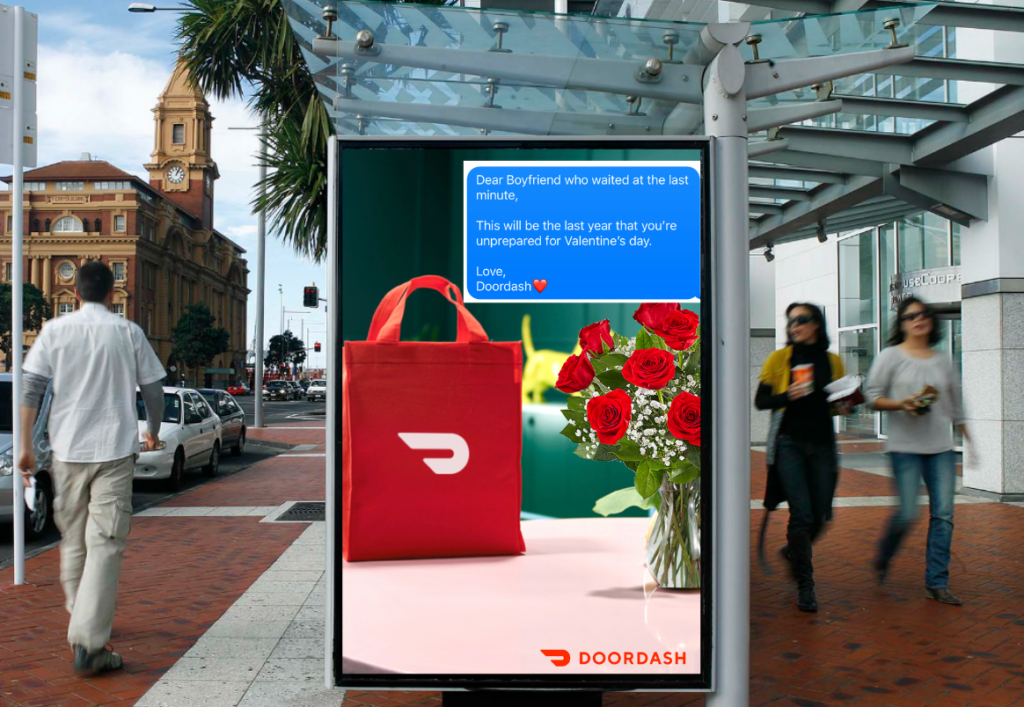 @2023 Jillian Byrdsong, Powered by WordPress