Disclaimer: This student project has no affiliation with the Spotify brand.
---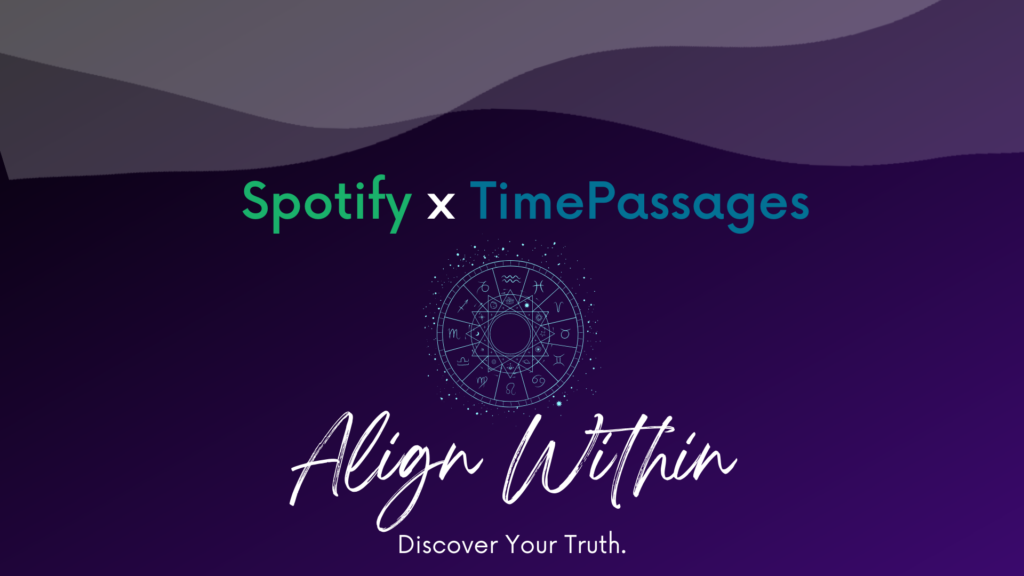 The No.1 music streaming service, Spotify, and premiere astrology app, TimePassages, have developed a brand partnership that combines astrology reports and curated music. On the 1st of every month, TimePassages will release a birth chart report that is unique to every subscriber, the report will include themes of the months and how an individuals' transits are affected by moon cycles, retrogrades, and every day planetary positions. Spotify will then use the birth chart data to create a customized playlist with reflected themes of the month, including artists with similar placements to the user.
The campaign objective is for Spotify and TimePassages to acquire more subscribers through promoting wellness initiatives and to encourage subscribers to practice self introspection. As Spotify is a more well-known brand, they can increase exposure to the TimePassages brand. TimePassages can also introduce astrology to a new audience and the astrological messages can be easier digested through song lyrics.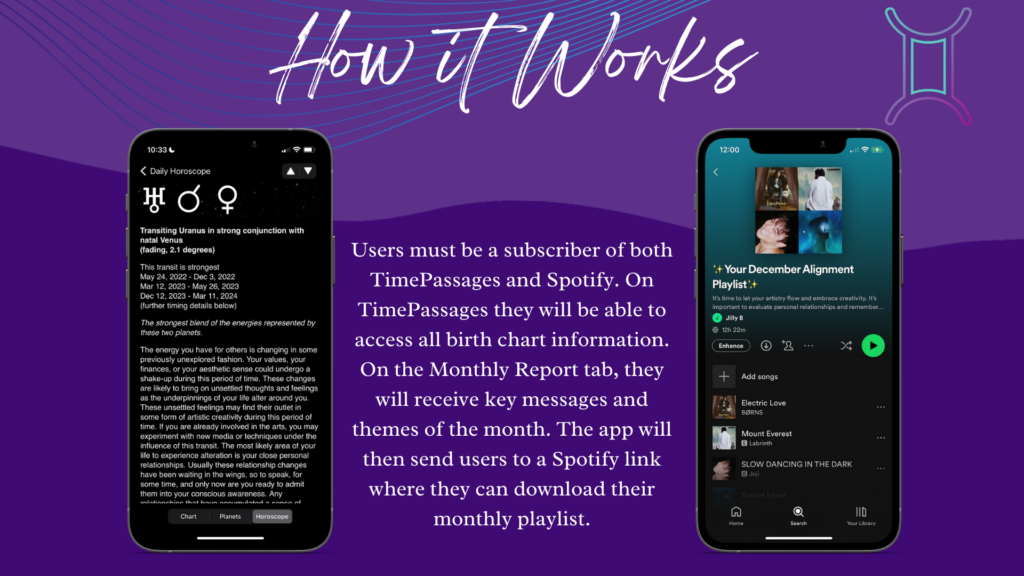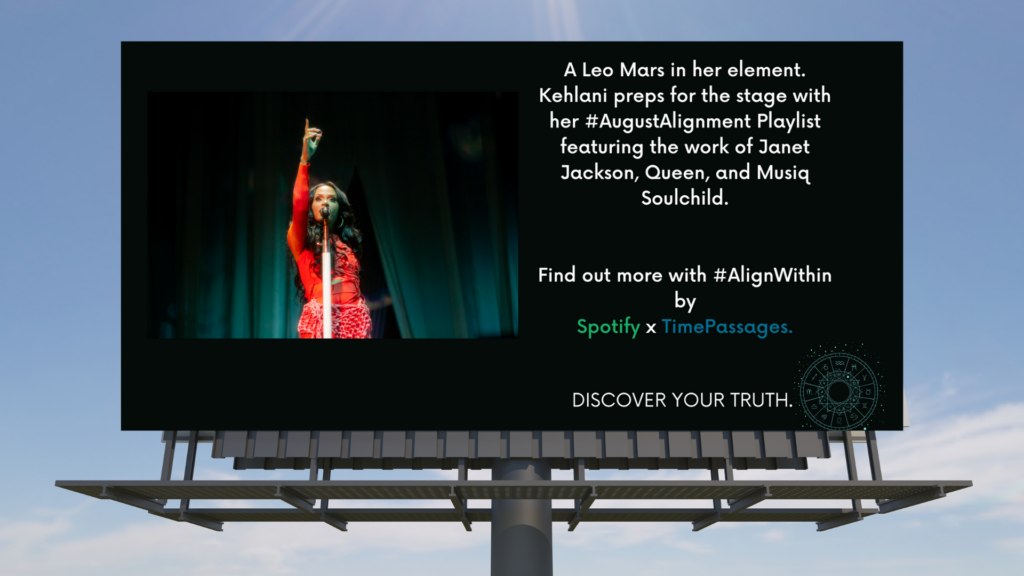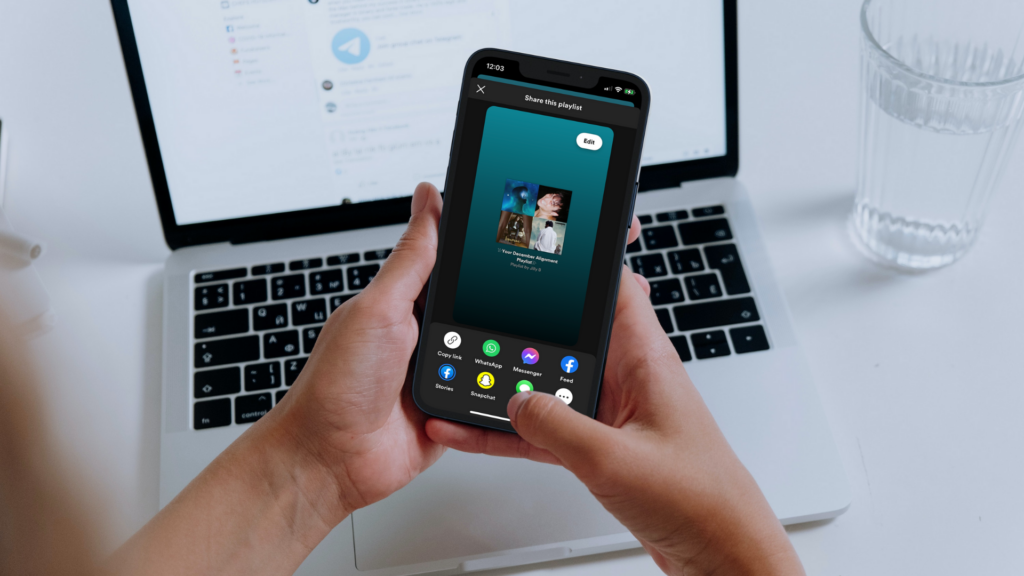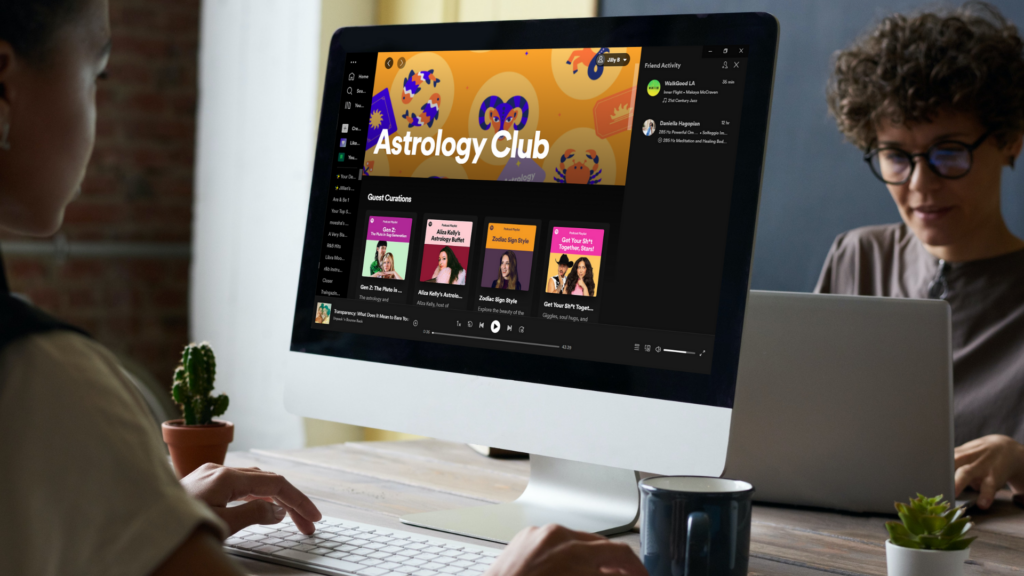 @2023 Jillian Byrdsong, Powered by WordPress